Every day our team works passionately to offer the best product for the best price. In addition, social and environmental responsibility is an important theme amongst our company.
We try to create the best work conditions for our employees, to reduce our environmental impact by recycling materials and clothing residuals, to use bio degradable packaging and to use where we can biological fibres.
Our sustainable contribution
PPE Factory is an official partner of Econyl. We try to use recycled fiber as much as possible, including old fishing nets that are fished out of the sea and recycled.
Local production: All materials are developed and produced in Europe.
All clothing is ISO-9001 certified.
We offer our customers the possibility to return used (and washed) clothing so that we can recycle them and add them to new products.
All cleaning products that we use within PPE Factory are biodegradable.
The new machines that are purchased ensure the smallest possible environmental impact.
We are starting to put new compostable or recyclable packaging into use.
Obviously there is much more to do and we keep improving.
If you have ideas that we can jointly implement to achieve improvement, we are happy to think along with you to achieve even better results.
Famous assistance dog
Since December 2022, PPE Factory has been sponsoring the training of Famous! Famous is a cool, smart golden retriever puppy who is being trained by KNGF to give people with disabilities more independence so they can more easily participate in society.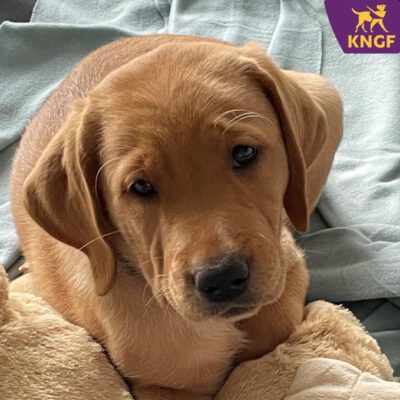 Our Custom made products in action